Restaurants around Iheart Cafe Chopsticks Ledras, Souvlaki Bar Nicosia, Crepaland Central, Get Fresh Andreas Dimitriou, Grigoris Mikrogeumata - Themistokli Dervi, Barrique Wine & Deli, Taco Bell Nicosia Center, Silver Pot, Options, The Boys At Number Five, Skinny Fox, Moondog's, Wagamama Nicosia, Starbucks Nicosia, 48Bistro, Paul Depuis 1889, Artigiano, Barrafino, Moon lounge bar, Zest Coffee & Kitchen, Pyxida Oyster Bar, YUMI Japanese & Cocktail Bar, Valtou Rigani - Nicosia, Sitio Cafe, Gyrismata Psitopolio, Freshly Chopped, Cafe Americain, Fogo & Brasa Churrascaria Brasil, Koukouvayia Bistro & Bar, Caffe Vergnano 1882, Koi Sushi Bar Nicosia, Dibar Café at Piccadilly Classic, Yellow Submarine, Coffeehouse Nicosia, Xie Xie Nicosia, Miss Kong, Buono Cafe Lounge Bar, Coffee Break Μπουγάτσα & Καφές, Souvlaki Bar Nicosia, Epicouros, BREW LAB, Cafe la Mode Makariou, Cafe La Mode Catering, Babylon Bar, Nocciola Sweets + More, JUST BAKED You Create, The Hot Kings, FortyTwoBar, Cito gourmet express, O Proedros, The Daily Roast, Box Stasikratous, Mousse All Day, Beologie Deli, Beer & Beer, Nom, RocoMamas, The Jolly Joker, Kosta's Corner, Chytron Geuseis, Costa Coffee Central, Notes And Spirits, Zahoulis Lefkosia
Directions to Iheart Cafe
Group Order
You marked your order as completed!
Group Order
You cannot add items because organiser is checking out
Hi, nice to meet you!
For the best possible experience, please grant us permission to use your location.
Use current location
We'll only use your location to show you restaurants near you. You can change this preference in Settings at any time.
or set your location manually
Confirm your address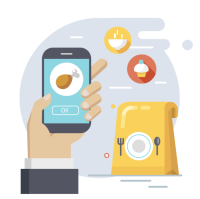 Order food online
Discover restaurants for delivery and takeaway in your area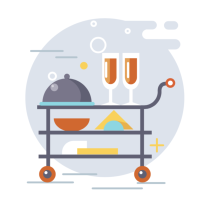 Online Menu
View restaurants dine-in and delivery menu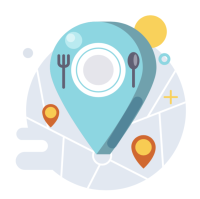 Restaurants near me
Explore restaurants near your location.