Karatello Restaurant
Share this page
24, Vasilissis Str, 3042, Cyprus
342 views
---
Add a Menu
Menu source
Physically collected from restaurant / Received over email
Prices subject to change without prior notice. Please check prices with the restaurant before visiting or ordering.
Restaurants around Karatello Restaurant Cafe Calma, Pixida, YACHT Resto Bar, The Noodle House, OSHI Asian Interactive Restaurant, Spidiasima by Levanda, Proedrikon, Wagamama Limassol Marina, Yellow Cafe, To Karafaki, Galette Artisan Bakery - Molos, Bistrot 55 Classic Edition, Epsilon Marina, HOBO Mediterraneo, Remezzo CAFERESTO, Draught Microbrewery, Thymari Grill and Salad Old port, TGI Fridays - Limassol Marina, Columbia Steak House, Meat Bar, Caffe Nero Marina, Avli tou Vasilea, The Steak House, Juego Cafe-Lounge Bar, Il Castello, Pier One, Gin Fish, To Kipriakon, Diamante blu, Artima Restaurant, Pizza Hut Limassol Marina, Blue Apple, Bordello Bar Limassol, Marina Breeze LoungeBar, KFC Marina Limassol, The Fish Market, Kipriakon, Marina roof bar, Tavernaki, Le Frenchie Bistro Restaurant, Cambana Booze & Cuisine, La Boca, To komboloi - Ouzeri, Ousia Lounge Cafe Restaurant, 7 Seas Bar, Popaston, Sousami Bar, Souvlaki Livadias Palio Limani, Barbacoa BBQ, Mezedopagida Tavern, GUEST mezebar, Marina Beach Bar, bar & restaurant , Caffe Pascucci Old Port Limassol, Plaza Cafe, Oliver's Kitchen, Stretto Café Lounge-bar, Vinylio Wine Bar, To Hani Lounge and Restaurant, Kivotos, Algebra Bar, Aliada Restaurant, Creperie Agkiras, Galactica Gelato, Da Vinci, Aristoteleion Mezedopoleio, oLa ελληνικά Club Λεμεσός, Maritsa Garden Herbs, Saffron Limassol, Agvania Pizza, FOL Popcorn Limassol, 2Go, Sto Dromo, Bistrot 55 Street Edition, Old Port Chinese, The Spot Resto Bar, Cold Stone Old Port, Stou Limaniou Tin Akri, Ventuno Aperitivo, Don Restaurant & Bar, Minoan Kitchen, Vecchia Napoli, MEATing Grill & Co, Sykaminia Cook Shop, Boho Restobar, Yabashi Asian Fusion, Bordello Bar Limassol, Marina Breeze LoungeBar, oLa ελληνικά Club Λεμεσός, Rosemary Fast Food, Mageirio Tavernaki, To meloui Sports Cafe, Glaros Fish Tavern, Zanzibar, Cuckoos Nest, Route 66, Chill Out Burger Bar, Barbachow, Sir Paul
Directions to Karatello Restaurant
Group Order
You marked your order as completed!
Group Order
You cannot add items because organiser is checking out
Hi, nice to meet you!
For the best possible experience, please grant us permission to use your location.
Use current location
We'll only use your location to show you restaurants near you. You can change this preference in Settings at any time.
or set your location manually
Confirm your address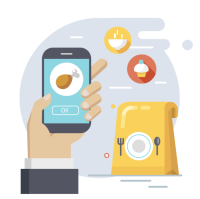 Order food online
Discover restaurants for delivery and takeaway in your area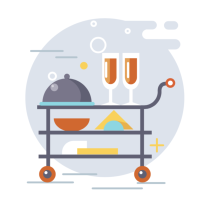 Online Menu
View restaurants dine-in and delivery menu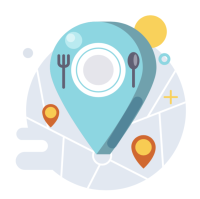 Restaurants near me
Explore restaurants near your location.